Fatal shooter's 'venom' towards Qld police, inquest told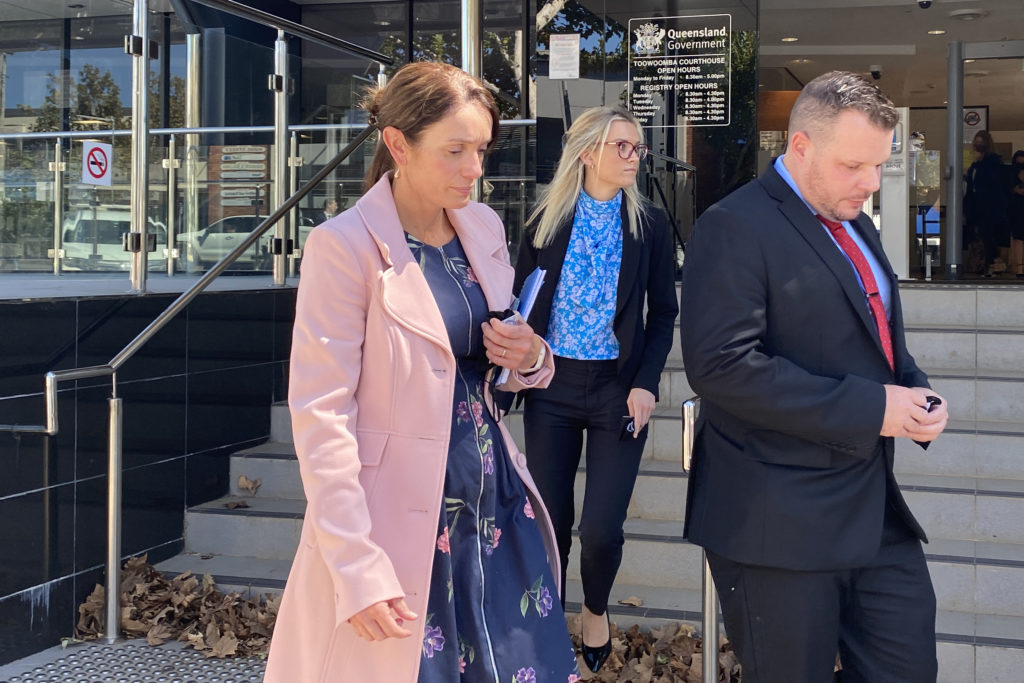 Tuesday April 13, 2021
A man who peppered a police car with automatic gunfire that killed Queensland officer Brett Forte had expressed "a lot of venom" towards police, an inquest has been told.
Brett Forte's widow Susan Forte (left) leaves the inquest into the death of her husband. (Photo: AAP/Cheryl Goodenough)
Ricky Maddison also had "bitter views" about police after he was charged with domestic violence-related offences that were later discontinued.
The 40-year-old opened fire on Senior Constable Brett Forte's vehicle in the Lockyer Valley, west of Brisbane, on May 29,…