Flinders Highway crash kills woman and young girl after Holden Barina collides with truck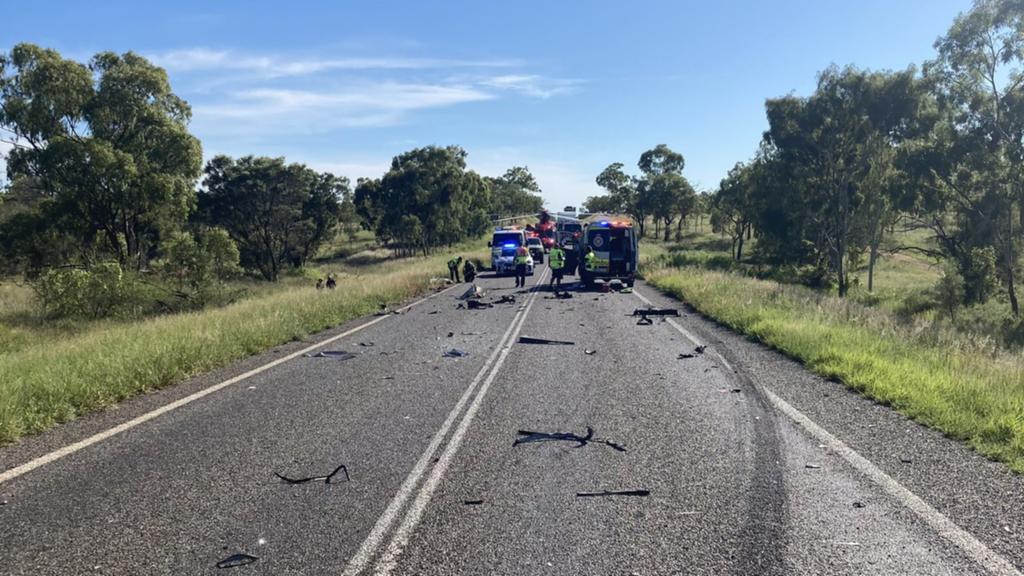 A woman and a child died when a truck and a car collided on a North Queensland highway.
The crash took place on the Flinders Highway near Mingela about 7.10am on Tuesday.
Police investigating the crash say a 49-year-old woman and an eight-year-old girl were killed.
The Holden Barina they were in collided with a truck.
Paramedics tended to the pair but both were pronounced dead at the scene.