Fruit fly on SA shelves sent from Victoria a 'wake-up call' for stone fruit industry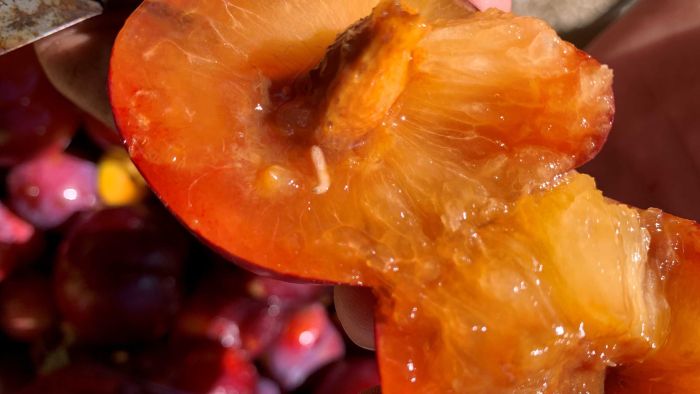 The stone fruit industry says the detection on South Australian shelves of fruit fly in nectarines and peaches transported from Victoria is a failure of both states' biosecurity systems.
Key points:
Larvae has been detected in fruit and all related consignments have been destroyed
The "potential failure" in biosecurity is considered a wake-up call for the industry
Pest-free status already in spotlight with several fruit fly outbreaks
Summerfruit Australia chief executive Trevor Ranford said the fruit was found by consumers at Aldi, Coles, Woolworths and a local farmers market who then reported seeing larvae crawling inside.
Mr Ranford said there had been a total recall on the infected fruit.