Instead of two moments tailored for different audiences at NRL and AFL grand finals, why not have one national ceremony?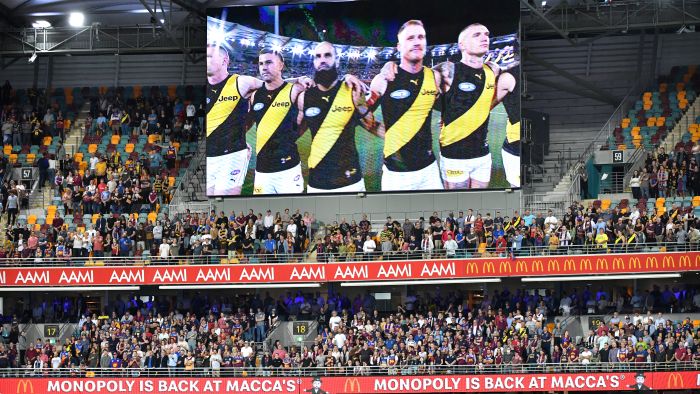 Football grand finals are a time of pomp and pageantry both real and contrived, as we attempt to add layers of significance and gravitas to the most important game of the season and also justify the hefty price of admission.
In the attempt to provide, ahem, "Super Bowl-style entertainment", the NRL has a better record of matching hype with expectation and has even created the odd iconic moment such as Macklemore's rendition of One Love.
The AFL tends to lurch between cringeworthy Meatloaf misfires and The Killers belters.
Far more emotionally connected with the game and the occasion are those symbolic moments when the players stand in line and the crowd falls silent.
It used to be just the national anthem and, at the AFL grand final, the…