Rogue unshorn ram 'Rambo' finds new home with Capel animal lover Marc Waller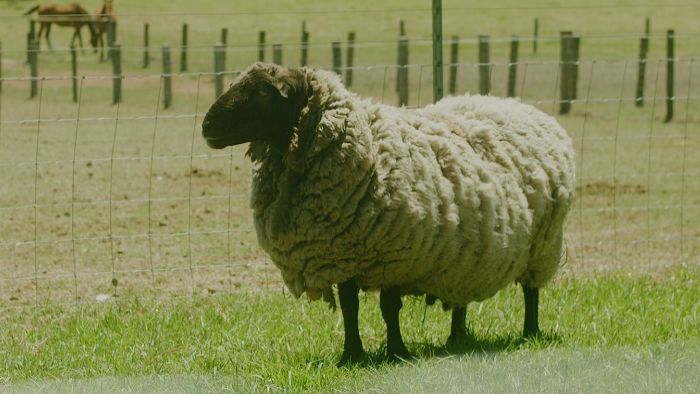 The reign of a rouge ram, pilfering feed and causing mischief in a small West Australian town has come to an end after a team of farmers finally captured the sheep and introduced him to a pair of clippers.
Key points:
The ram, known as Rambo, had spent four years roaming farm land near Capel
It took a team of five people and four dogs to finally capture the roaming ram
Rambo, now fleece free, will live out his days as part of Marc Waller's flock
The ram, known as Rambo, had become a well-known menace in Capel, in the South West of WA.
Local resident Marc Waller had heard Rambo's lonely cries for the past year but decided to capture the sheep after a horse owner took to social media to vent his frustrations.
"He's been stealing the horse…