Third time lucky: Novavax vaccine could be available by June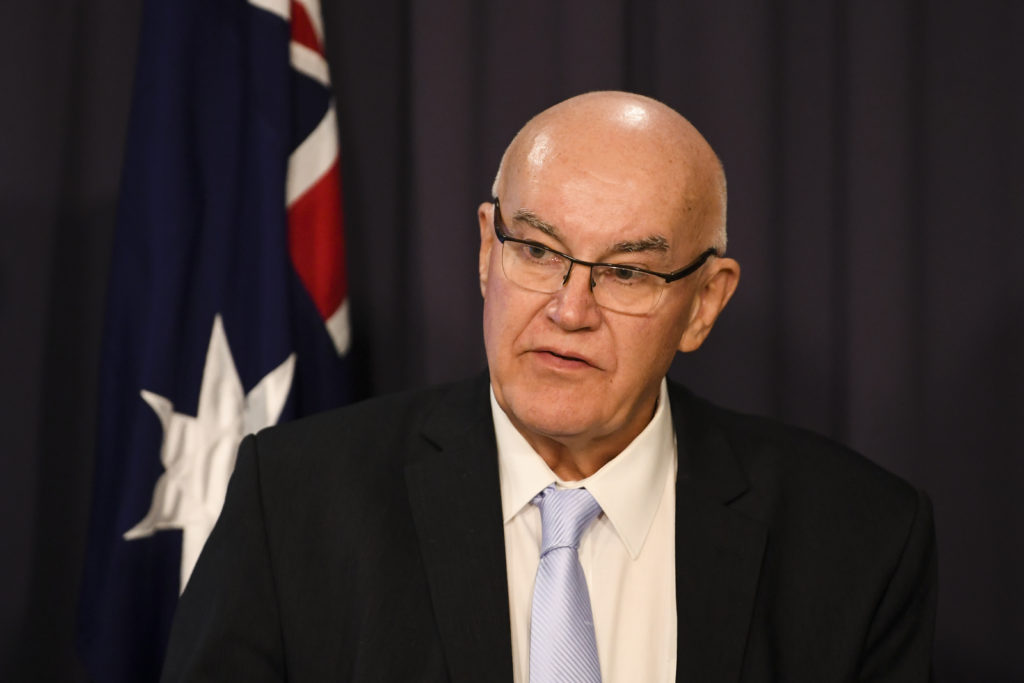 Tuesday April 13, 2021
The head of Australia's medicines regulator says talks are progressing on securing a third vaccine, produced by Novavax, to tackle COVID-19.
Therapeutic Goods Administration's Professor John Skerritt speaks to the media (Photo: AAP/Lukas Coch)
Therapeutic Goods Administration boss John Skerritt said there were "very promising early results" in trials of the Novovax vaccine.
However, Prof Skerritt said the clinical trials had not yet been completed and the company needed to establish large-scale manufacturing arrangements.
"I think that we probably are…