What does the LNP's kids curfew say about the party's Queensland election chances?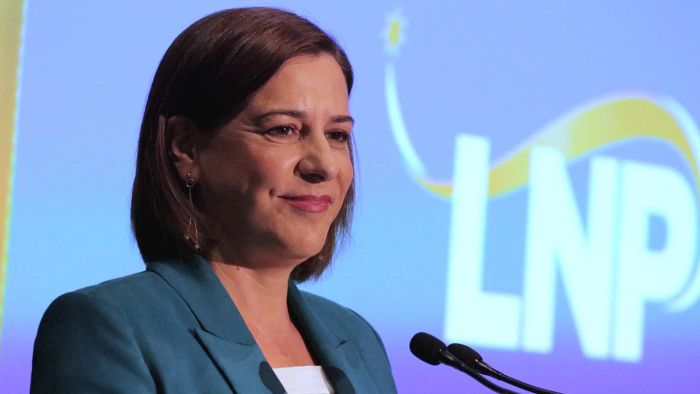 There's growing evidence the LNP is giving up on the idea of forming majority government.
Instead, the strategy appears to be focused on winning as many regional seats as possible, and defending their marginals in the south-east, hoping to at least take away Labor's parliamentary majority.
Publicly, the Opposition will insist right up to October 31 that it's aiming to win a minimum of nine additional seats needed to form government by itself.
But in both her policy announcements and campaign itinerary, LNP leader Deb Frecklington is sending out very different signals.